Haptic Illusion 3D Print
The way we perceive the world via tactile stimuli is not black and white; for example, what we see changes what we perceive to feel. It's far more compelling to experience an illusion first-hand that demonstrates this. Hence, I was curious to experience this illusion by Masashi Nakatani myself. Since there weren't any appropriate fish-bone models available for purchase, I 3D modelled and then 3D printed my own. A friend found the illusion via the Illusion of the Year website (thanks Dylan!) that has many other great illusions.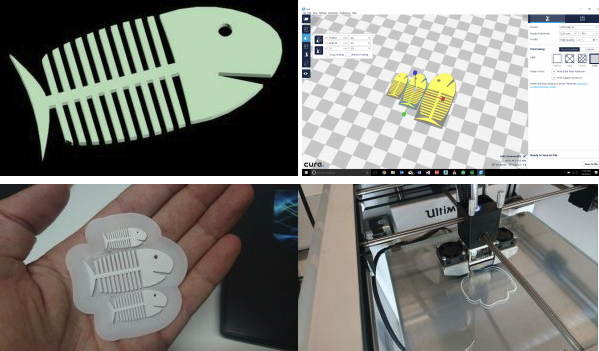 Running a finger along the fish-bone feels like the ribs are higher than the spine, even though it's completely flat.
Here's a copy of the 3D model I made as an STL model fishboneGR2.stl (zip). If you use it, please drop me an email to say hi and let me know 😉.